Albany Junior High School has a comprehensive Education Outside the Classroom (EOTC) programme where we endeavour to provide a school camp at all year levels.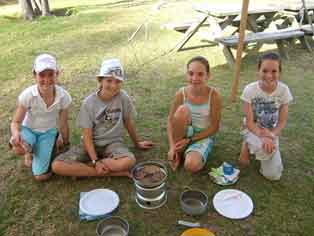 The main goals of the EOTC programme are:
To provide a vehicle for the students to learn more about each other and to understand and tolerate our differences. As a result of these camps we find students make unexpected friendships.
To give the students opportunities to increase their self esteem, to develop leadership skills and teamwork skills.
To give knowledge of the risks one might encounter in the outdoors and develop the skills to cope with them
We look to provide a camp for each year level, every year:
Year 7 Camp is a "getting to know you camp" occurring early in the Year 7 calendar. This has quickly become one of the cornerstones of the school. It is an event looked forward to by staff, parents and students alike. Our Year 10 leaders also attend this camp to provide guidance and support and develop relationships with the student in their whanau.
Year 8 Camp is situated at Totara Springs- Matamata. Situated in a beautiful setting at the foot of the Kaimai ranges. There are 90 acres of park-like grounds and native bush with streams, walks and bush trails. Included is a large gymnasium for indoor sports, as well as a large hot pool fed by natural hot water.
Year 9 Camp is located on Kawau Island. Students continue to develop their leadership skills whilst learning about the New Zealand environment and the skills required to live in it.
Year 10 Camp is our only camp where all students attend together. A great way to conclude their final year at AJHS.